ICEWAVE, the leading fashion brand in the vaping industry, will be presenting its newly upgraded products at Champs Trade Show Tampa, the premier counterculture b2b expo, from 25th October - 27th October. In Tampa, users can enjoy upgraded ICEWAVE with new flavors.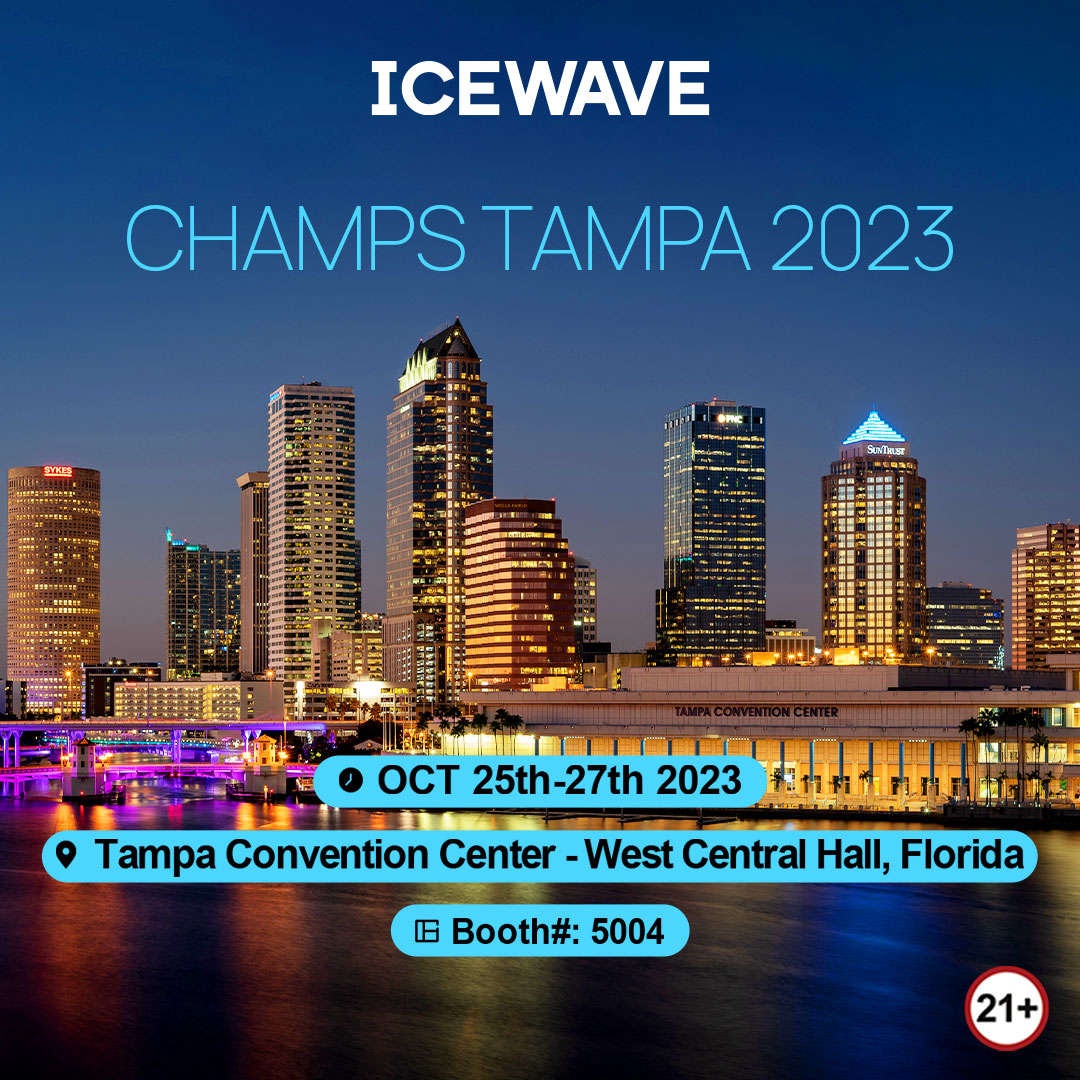 ICEWAVE comes from ICCPP Group who renowned for its technological innovation and quality excellence, and it is now a trusted brand in the industry. There is a convincing evidence that ICEWAVE will launch more than 5 new different flavors at the show, each of which has been carefully crafted. According to the taste preferences of the United States, the team of e-liquid engineers from the U.S.A. has successfully developed a new variety of rich and delicious flavors such as lemonade, max berry and so on. At the same time, the appearance of the products has also been upgraded to set a new fashion trend. If you want to explore the new flavors, please visit Booth #5004 with no hesitate!
ICEWAVE has generated an overwhelming response in just a few months since its launch in July. It has won numerous awards in the industry for its outstanding performance, such as the 2023 Merit Awards for technology, the 2023 MUSE Design Awards Silver winner. In the future, ICEWAVE will continue to innovate technological solutions to solve the pain points of the vaping industry and provide users around the world with products with high quality and sleek design.
Event: CHAMPS Trade Show Tampa 2023
Date: October 27th to 28th
Booth: 5004
Visit: www.icewave.com
About ICEWAVE:
ICEWAVE comes from its parent company ICCPP, who has years of experience in powerful technology, innovation and manufacturing. ICEWAVE aims to bring the ultimate vaping experience to users globally, with great looking disposables, better tastes and long-lasting flavors.
WARNING: This product contains nicotine. Nicotine is an addictive chemical.