Champs Trade Shows, the premier counterculture b2b expo since 1999, will be held from Wednesday 27 to Thursday 28 September 2023 in Denver, United States. As the new wave of disposable vape market, ICEWAVE will be showcasing its first product to retail buyers. The innovative products can be seen at Booth #12035 at the Colorado Convention Center.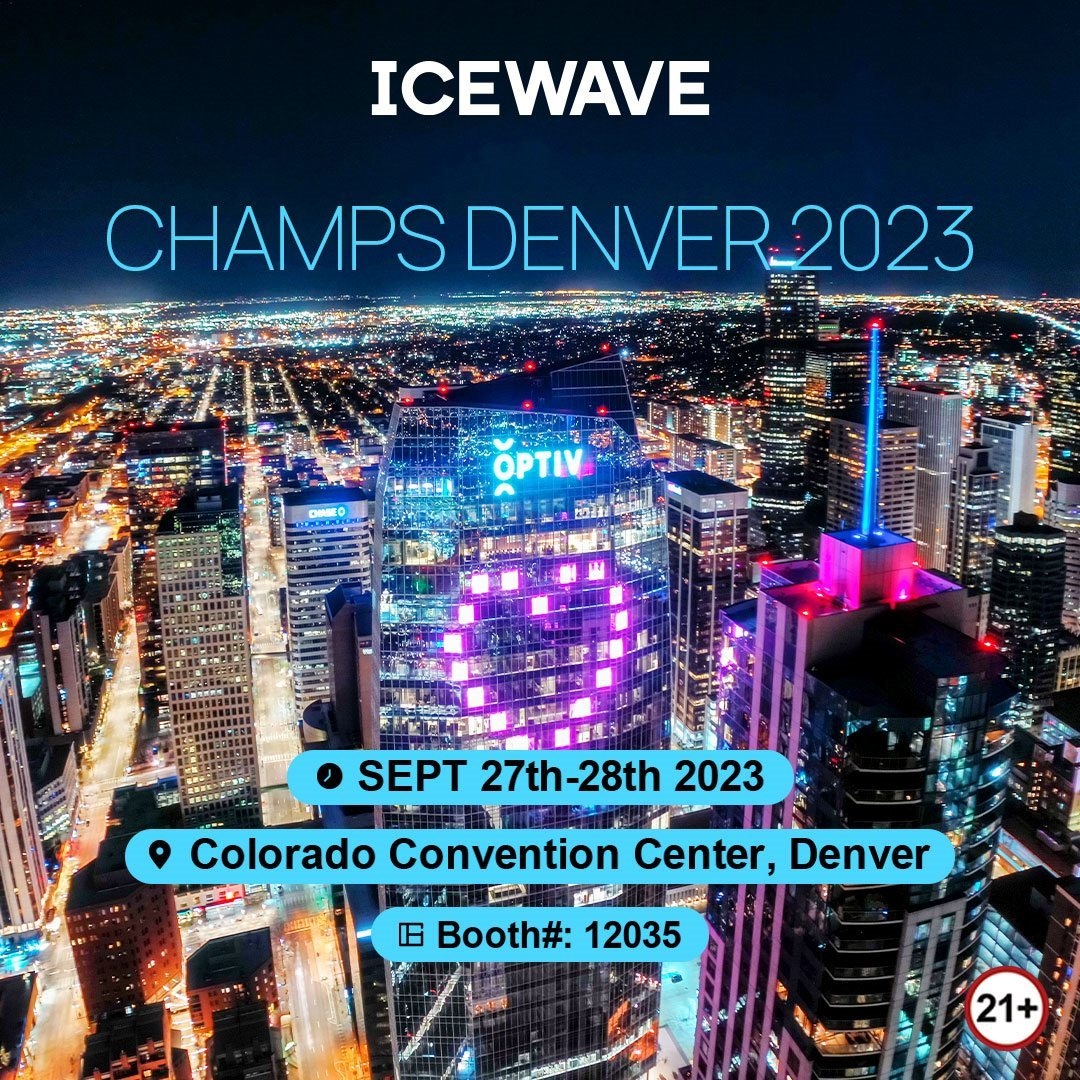 Insisting on the philosophy of user-centered and experience-first, ICEWAVE deeply understood the market need which was the function of e-juice and battery indication. ICEWAVE persevered through 150 days of research in order to achieve the optimal cost-performance balance and finally developed the first disposable vape with an "ultra-large" display screen.
ICEWAVE's original creative letter design which is inspired by street art and hip-hop culture is an excellent way to promote self-expression and cater to individuals with unique lifestyles. At the same time, the team of e-juice engineers from the U.S.A. has taken original flavors and interpreted them in a way that caters to both European and American taste preferences. They understand that tastes can vary between these regions, so ICEWAVE has carefully crafted e-juices to appeal to a wide range of palates.
Earlier this month, ICEWAVE's product  has won two MUSE Design Awards within Hardware, Power & Hand Tools category and Digital & Electronic Devices category. It fully demonstrated that the product has been recognized by experts from the industry. Booth #12035 provides a fantastic opportunity for interested visitors to explore and experience a wide range of products firsthand. Visitors can engage with the products, ask questions, and even test them out personally.
Event: CHAMPS Trade Show Denver 2023
Date: September 27th to 28th
Location: Booth #12035
Visit: www.icewave.com.
About ICEWAVE:
ICEWAVE comes from its parent company ICCPP, who has years of experience in powerful technology, innovation and manufacturing. ICEWAVE aims to bring the ultimate vaping experience to users globally, with great looking disposables, better tastes and long-lasting flavors.
WARNING: This product contains nicotine. Nicotine is an addictive chemical.